A century ago, Wu stopped a pneumonic plague that killed 60,000 in northeast China using preventive measures considered ahead of their time
Wu's lessons still hold relevance in modern medicine today, a Singapore professor says
As the number of coronavirus cases continues to rise in China and elsewhere, the efforts of a Malaysian doctor who ended a pneumonic plague that killed 60,000 in northeast China a century ago bears lessons for the current pandemic, according to a professor in Singapore.
Wu Lien-teh, a doctor from Penang, was called to Harbin in 1910 to combat a plague, which he found was being transmitted from diseased animals to humans amid a bustling fur trade. More than 95 per cent of infected patients died.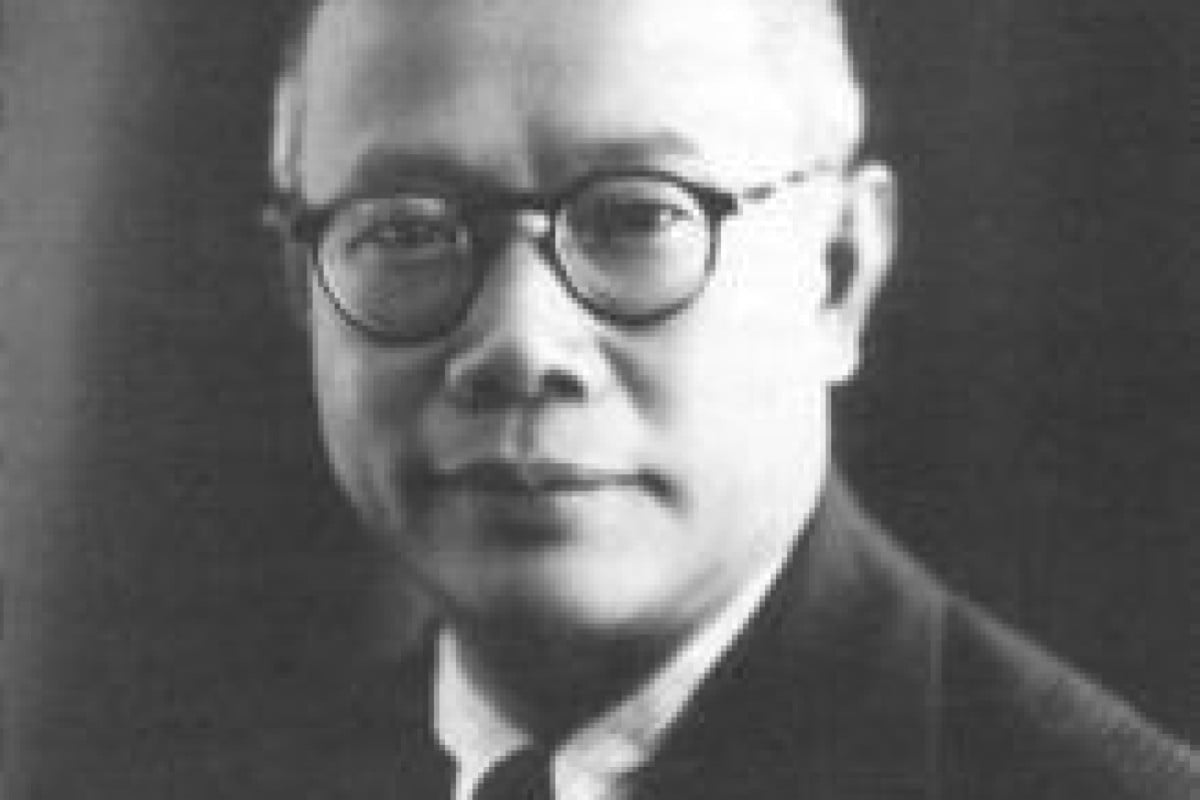 Wu implemented preventive measures to contain the outbreak at a time when antibiotics were not available, including setting up quarantine units, imposing travel bans, and convincing Russian and Japanese authorities to shut railway services to Harbin. Patients who had succumbed to the plague were also cremated in large numbers in hygienic locations.
Wu's records of his containment efforts – found today at the library of the National University of Singapore (NUS) – formed the basis for accurate clinical decisions in terms of treatment and infection prevention, said Paul Tambyah, President of the Asia Pacific Society of Clinical Microbiology and Infection.
"They also provided valuable information for policymakers who had to make decisions about quarantine, shutting down sections of cities and the allocation of resources," said Tambyah, a professor of medicine.The trans-Siberian railway, which carried both passengers and goods for trade to Europe – including fur from Siberian marmots, a species of rodent, harvested in northeast China – had facilitated the transmission of the plague. Someone with the disease could board a train in Harbin and in a matter of days be in Paris or Berlin, Tambyah said.
"This dramatic escalation of global travel highlighted the perils of emerging infectious diseases," he said.
Wu's notes contained principles that had been known since medieval times when plagues afflicted Asia and Europe, but he published them in a form which has been used by modern public health officials since, Tambyah said.
"It is important not to draw too many parallels from a very different time and situation, but in my opinion, the scientific approach is always critical," Tambyah said.
"The key is international cooperation, transparent sharing of data and not being afraid of rejecting measures that do not work," he said. "That is the best way to limit the damage from these emerging infectious diseases, and it has been for the last 100 years or more."
By March 1911, the pandemic was contained, earning 32-year-old Wu a reputation as a plague fighter. A month later, he chaired the International Plague Conference in Shenyang, which was attended by scientists from Britain, China, France, Germany, the United States and other nations.
Wu's efforts to battle the Harbin plague earned him a nomination for the Nobel Prize for medicine in 1935 – making him the first person from what is now Malaysia to be nominated – although he did not win the prestigious award.
Nevertheless, he remained well regarded as an infectious diseases expert by Chinese Malaysians and within China.
Born in 1879 to a Guangdong father and Penang-born Chinese mother, Wu was the first ethnic Chinese person to read medicine at the University of Cambridge. He worked in the government health service after leaving Britain for Kuala Lumpur in 1903, then ran a private practice the following year.
In 1910, he moved to Harbin to investigate the plague at the invitation of the Chinese imperial government of the Qing dynasty.
Wu fled China in 1937 during the Japanese occupation and moved to Ipoh in northwestern Malaysia, where he opened a general practice.
Charles Toh*, 89, a Singapore doctor, was among the patients who went to Wu's clinic.
"Whenever I had a fever or sore throat or any other sickness, my parents would take me to see him," Toh said, adding that the clinic was always busy due to Wu's fame.
"In those days, when knowledge of infectious diseases was so backwards … and there were no antibiotics available, it was amazing he could save so many lives [in Harbin]," Toh said.
"He was a good communicator. He had no airs. His clinic was packed with patients because he was so famous and he had extensive expertise in infectious diseases," he said.
Wu died in Penang in 1960. A museum in Harbin is dedicated to him. He was awarded honorary degrees from many universities including the University of Hong Kong, Tokyo University and Johns Hopkins University in the US.
*Charles Toh is the author's father, who was born and raised in Ipoh, Malaysia where Wu was based. Toh Han Shih is a Singaporean writer in Hong Kong.
This article first appeared on 1 Feb, 2020 in The South China Morning Post.